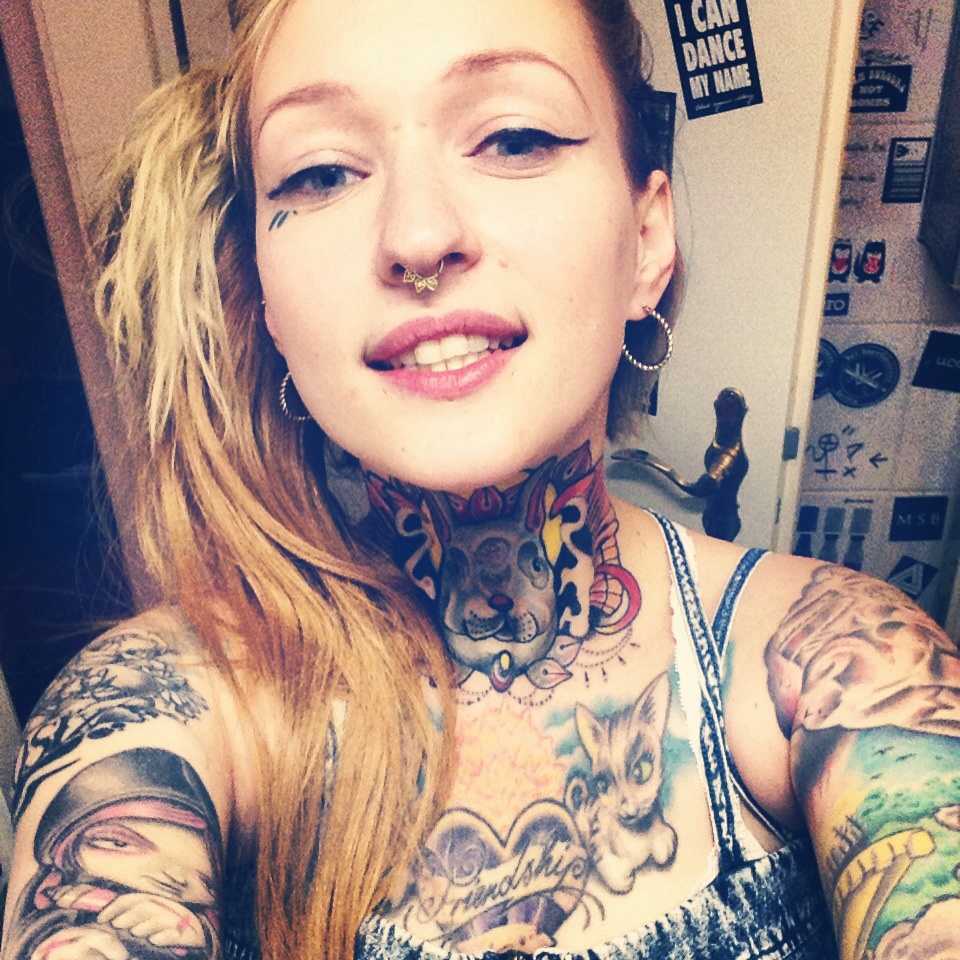 Sooooo here's my little review of the beautiful piercings from urban tribe:
Since the beginning I wasn't very happy with the common piercing jewelry you get for the nose. Soooo damn boring these little balls to close the septumring and you can choose between one or two of them closing balls OR if you search a bit, get a fracture ring with no ball at all but superhard to put in alone (most likely you need a piercer to put that one in).
So I looked out for something else and finally got an idea when I saw a septum ring with a little more unique designed bottom on tumblr. I thought "there MUST be something more pretty out there" so I googled and found urban tribe. Now they sponsor me with my lovely rings and I love them!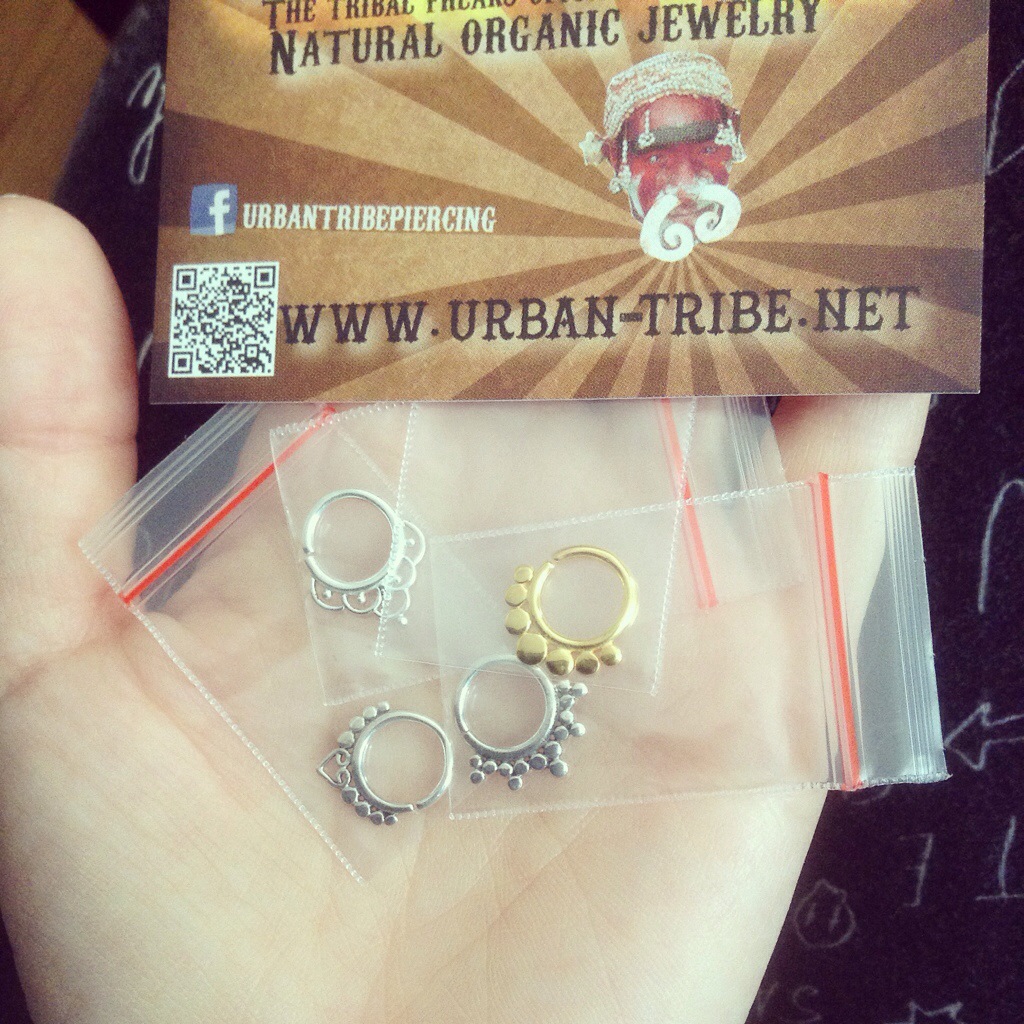 Some ppl commented on my uploaded pics about the high price and bad quality. In fact their not cheap (30eur), but their special. So if you want something special then invest a bit and if you don't think the price and quality fits, then write them about your thoughts. Companies need that information. In fact my experiance with the first package was bad too…when I have worn them gold ones they changed color into green spots after just a few days. The metal reacted with the wet nosie I guess. BUT without me even mentioning quality issues (so far),this is what they sent me a few days ago just as in Information mail when telling me their sending my new rings:
"now ,they are full siver
and full silver gold plated
we change them,under ,they aren't anymore in brass"
So I will check out the new quality now and looking forward to wear my new pretty stuff stufffff. ?
They further wrote: "We are in Indonesia to make the new collection" ????? new stuff coming upppppp…yayyyyyyy !
www.urban-tribe.net
….is the page of the lovely ppl from Urban Tribe. Check them out !